The 2018 Midterm in Connecticut
Background
Since the 2016 presidential election, politics has increasingly become more popular and important to the American people. With just days away from the 2018 midterm, the final homestretch for campaigning has started. Candidates from all over the country, from Connecticut all the way to California, depend on the American people to get out and vote on November 6th.
While political campaigns race all over the country, Connecticut, a historically blue state, is experiencing a fierce campaign on both local and state levels. The position of Governor, Chris Murphy's Senate seat, all the seats for the House of Representatives and Connecticut's General Assembly and State Senate seats are up for grabs. The question that millions of Americans around the country ponder as November 6th quickly rolls around is: will Democrats gain control of Congress, or will Republicans maintain their majority?
Candidates
The most critical race in the state of Connecticut, undoubtedly, is the Governor's race. The three contenders for the office of Governor are Bob Stefanowski (R), Ned Lamont (D), and Oz Griebel (I). Due to the U.S. two-party system, the two frontrunners are former business executive Bob Stefanowski representing the Republican Party, and former candidate for Governor in 2012 Ned Lamont of the Democratic Party. The table below represents the policy differences between the two candidates:
Issue
Bob Stefanowski (R)
Ned Lamont (D)

Healthcare

Favors private providers

Low drug prices

Telehealth services, which is Doctor-Patient communication increase

Opposes ObamaCare

Universal Healthcare

Healthcare a human right

Invest in public health

Expand Medicaid

Favors ObamaCare

Education

Favors both public and private education

Re-evaluation of all schools in CT

Encourage schools to partner with others to reduce costs

Open more technology opportunities

Promote STEM

Favors public education

More diversity in teachers

Reduce class sizes

Invest in resources & education

Taxes/Economic

Cut corporate taxes

Focus on employment growth

Phase out business tax

Cut regulation to boost economic interest

Property tax relief

Raise minimum wage to $15

Support minority-owned businesses

Focus on stabilizing middle class

Gun Ownership

Less strict on background check

Supports policies by NRA

Supports 2nd amendment

Increase regulations and stricter background checks

Close existing loopholes

Common sense gun legislation

Opioid Epidemic

Increased punishment on dealers

Increase funding for mental health services

Not cut health services budget

Increase funding for treatment

Focusing on poverty/homelessness

Reduce opioid prescription

Diversion programs (rehabilitation instead of prison time)

Social Issues

Social issues secondary compared to economic issues

Wants election focused on economy

Most social values unknown/undeclared

Pro-LGBTQ

Prevent spread of HIV

Equality in foster homes

Legal protections for LGBTQ & representation in government

Sex-ed funding

Pro-Choice
Other than the Governor's race, all five of the House of Representatives seats are up for election. Most prominently, Joe Courtney, a Democrat, is running for his seat to represent our district. His opponent is Dan Postemski, a Republican for whom little information is available online. Joe Courtney is the incumbent, and has served as our representative for the last 11 years. Beating Joe Courtney will be a challenge for Dan Postemski, especially since hardly any information is available online about him.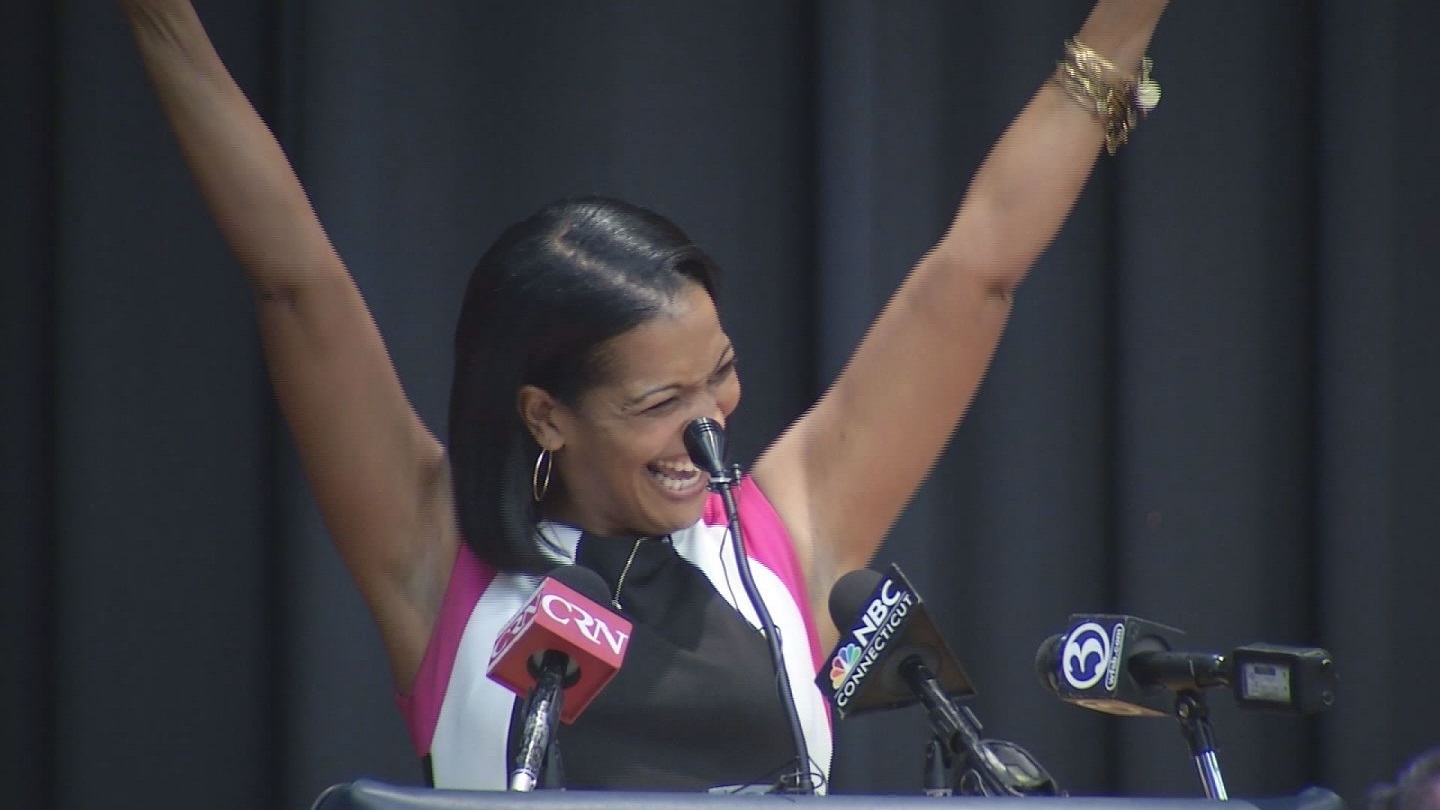 Another important seat for the House of Representatives is in the 5th district, a region of Connecticut formerly represented by Elizabeth Etsy. After mishandling a case on sexual harassment, Elizabeth, a Democrat, has decided not to rerun. In her place, Connecticut's 2016 Teacher of the Year, Jahana Hayes, has emerged as the candidate for the Democrats. Jahana's campaign stresses investment into Connecticut's education and teachers as well as social justice reform. In opposition, Jahana is running against Republican politician Mark Santos, for whose campaign there is also very little information online.
In addition, one federal Senate seat is up for re-election. Incumbent Senator Chris Murphy of Connecticut, a vocal critic of President Trump and the NRA as well as an advocate for gun reform, is running for a second term to represent Connecticut in the United States Senate. Murphy's opposition is Republican Matthew Corey, an advocate for the NRA and a strong supporter of the Second Amendment. Corey's campaign revolves around the economic crisis Connecticut currently faces, and continues to emphasize the importance of small business. This is a key race, as Republicans currently hold a majority in both chambers of Congress. If Murphy keeps the Senate seat blue, it doesn't harm nor benefit the Democrats; however, if he were to lose, it would weaken the Democrats greatly.
Regarding local races, specifically in Groton and New London, Joe de la Cruz and Christine Conley, the two incumbent state representatives for our district, are both campaigning for reelection as Democrats. Christine Conley, who has emphasized the importance of women's rights, is running against Republican John Scott. Finally, for State Senate, incumbent Republican Heather Sommers, who visited Fitch High School last year, is running against challenger Bob Statchen, a Democrat. If you got lost with all that information, here is a table that simplifies everything:
SENATE (FEDERAL)

Chris Murphy (D)

v

Matthew Corey (R)

SENATE (STATE)

Heather Somers (R)

v

Bob Statchen (D)

HOUSE OF REPS

Joe Courtney (D)

v

Dan Postemski (R)

Jahana Hayes (D) v Mark Santos (R)

GENERAL ASSEMBLY

Christine Conley (D)

v

John Scott (R)

Joe de la Cruz (D) v Kenneth Richards (R)
Analysis & Conclusion
Connecticut is a heavily blue state; it has voted blue in the last seven presidential elections. Registered Democrats in Connecticut, according to the New York Times, "…outnumber Republicans by a ratio of 5 to 3…" In addition to this, every Democratic candidate for the House of Representatives holds a strong lead in polls, as well as Senator Chris Murphy in his own election. Many people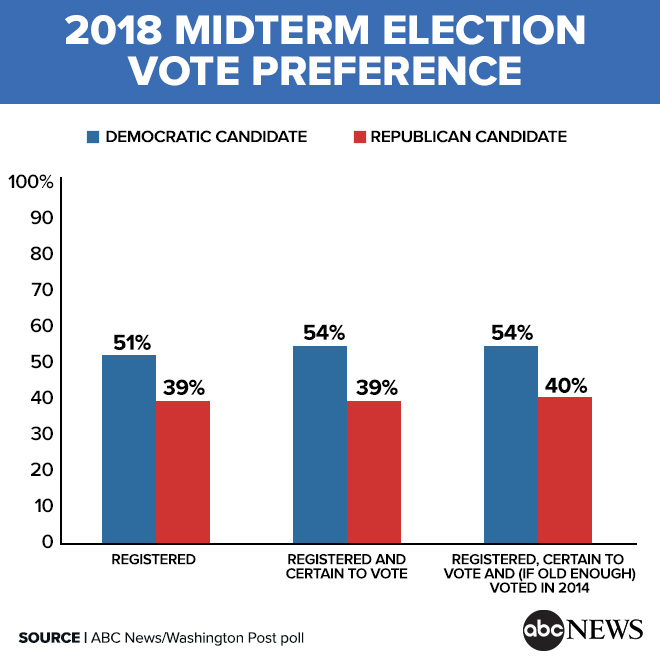 now wonder, is this the blue wave people have been discussing? Are Connecticut voters being affected by the last two years of President Trump?
Glastonbury, a typically conservative town, for the first time in over a decade elected a Democratic majority on the town council. Farmington, a city controlled by Republicans, has become blue after over 500 new Democrats engaged in the political process. According to MSNBC and Fox, registration for both Republicans and Democrats across the nation are rising; however, numbers for the Democrats are higher. Will Republicans come out and vote for their party across the ballot in favor of President Trump's last two years in office, or will Democrats get out and vote for their own candidates down the ballot in opposition of President Trump? Regardless of the outcome, November 6th will surely be a day of interest for everyone.
November 6th is approaching fast, and it is vital that you get out and vote. Whether it be for the Republicans, Democrats, Independents, Libertarians, or any other party, it is essential that you head to your local voting station come November 6th. If you are ever curious about how to register or what the requirements are, check out this website: https://vote.gov/. Remember– go out and vote! Not only is it our civic duty to participate in our democratic process, but it is also our duty to use our voices to make change, and your vote, on November 6th, will do exactly that.